Equidia has launched an interactive horse racing service simultaneously on TPS and CanalSatellite in France.
Equidia is a channel dedicated to horse racing, available on satellite, cable and broadband television in France.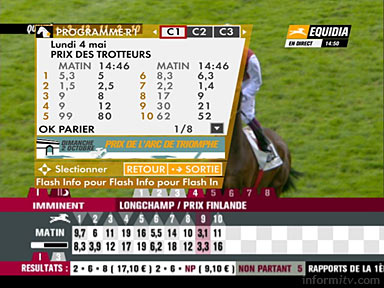 The new interactive service provides real time betting information and is based on a system developed by httv using its Prime//Channel cross platform system. This allows the services to be managed across multiple platforms using different middleware.
The service will also be launched on cable networks and IPTV broadband television services.