Sky announced that it is going to offer its full Sky Q service as an online option, without the need for a satellite dish. Meanwhile its NOW TV brand launched a Smart Stick as a low-cost way to stream direct to a television.

Sky Q is the top of the range offering from Sky and is its fastest growing product, now in in 2 million homes in the United Kingdom and Ireland. It has also launched in Italy and will be rolling out to Germany and Austria.
Significantly, Sky is launching its first Sky Q over IP service, delivering all its channels and on-demand programming over an internet protocol network, without the need 
for a satellite dish.
Sky says that this will open up opportunities in existing markets, reduce the cost of serving some customer segments, and offer a future way to take Sky into new markets. It will launch first in Italy, then Austria and ultimately across all key Sky territories.
The company is also increasingly integrating its operations across Europe, sharing programming digitally across the group, consolidating back office functions and moving to common platforms across markets.
Meanwhile, the contract-free NOW TV brand from will be launching the NOW TV Smart Stick. Powered by Roku, it offers access to catch-up television services and other apps, including YouTube. It comes with a remote control with voice search. It will be available for just £14.99, or £19.99 with a two-month entertainment pass, £19.99 with a one-month cinema pass, or £29.99 with a one-month sports pass.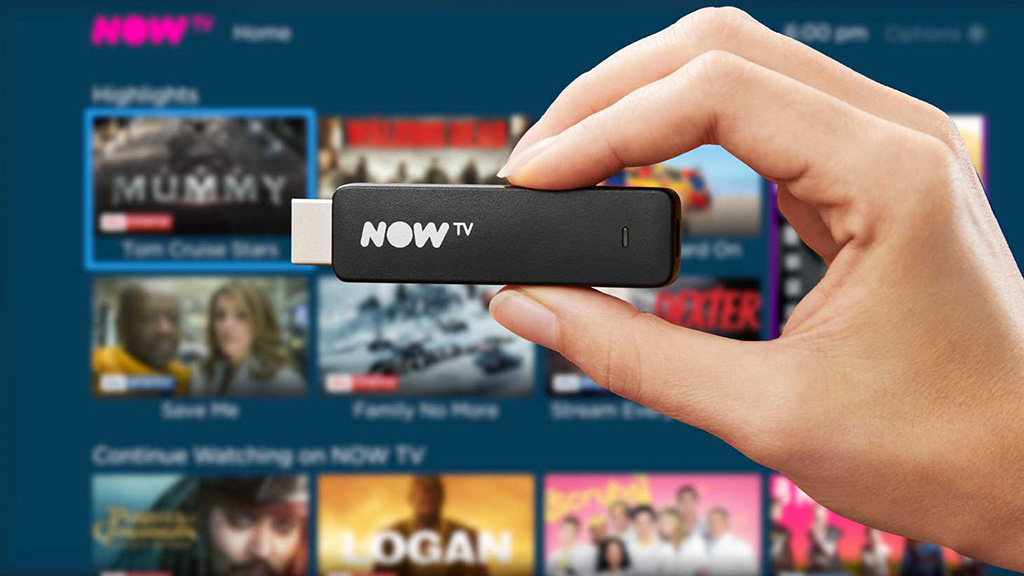 The value of satellite operators SES and Eutelsat fell on the announcement that Sky would offer its service without the need for a dish which had been known for a while.
Sky said that 70% of its customers are now receiving some or all of their television 'over the top' of broadband networks and this is offering more value and increasing viewing of Sky channels.
Many homes will still rely on satellite for some time, particularly with the growth of ultra-high-definition services, while broadband speeds remain limited across much of the region.
However, with options at the high and low end of the market, Sky will be able to extend its service to customers that have previously been unwilling or unable to install a satellite dish.
Sky added 110,000 retail customers in the United Kingdom and Ireland in the last quarter of 2017, for a total of 12.91 million. It does not break these out into television customers or distinguish between those taking Sky or NOW TV. The number of television subscribers was 11.40 million in mid 2017 and the company says it added 157,000 new television customers in the second half of the year.
The number of retail customers in Germany and Austria was also up 110,000 to 5.19 million, although churn rose to over 14%. The number in Italy was down 15,000, still hovering around 4.77 million
Sky reported a 5% growth in revenue for the last six months of 2017, with an operating profit of £573 million, up 24%.
The half-year results came two days after the Competition and Markets Authority provisionally found that outright acquisition of Sky by 21st Century Fox for £11.7 billion could be against the public interest on media plurality grounds, although it also set out possible remedies. The final submission will go to the Secretary of State by 1 May for a ruling my mid-June.
With Disney bidding $66 billion to acquire much of Fox, concerns about undue influence from the Murdoch family may be allayed. There is also the possibility of separating out the governance of the Sky News operation. The unintended consequence could be a reduction in media plurality if Disney decides that it is not so interested in supporting an expensive news operation.
Then there is the added complication of Brexit. With Sky operating as a pan-European operation, any change in the regulation of services delivered from the United Kingdom to the rest of Europe could be problematic.