Roku will release a new version of its operating system, with a focus on bridging the gap between free, local broadcast television and streaming, at least in the United States. A new Smart Guide will provide over the air broadcast and streaming options, together with improved search and voice control, and single-sign-on for television everywhere services.

The Smart Guide integrates information for local broadcast television channels covering up to seven days in the past and up to 14 days in the future. Over time, the guide will identify favourite channels by putting them first in the guide. The announcement from Roku did not say whether this was restricted to the United States. It is.
It could be good news for people who watch programming received over the air. Roku search already covers over 500 online channels and when a television antenna is connected it will include results for local broadcast television.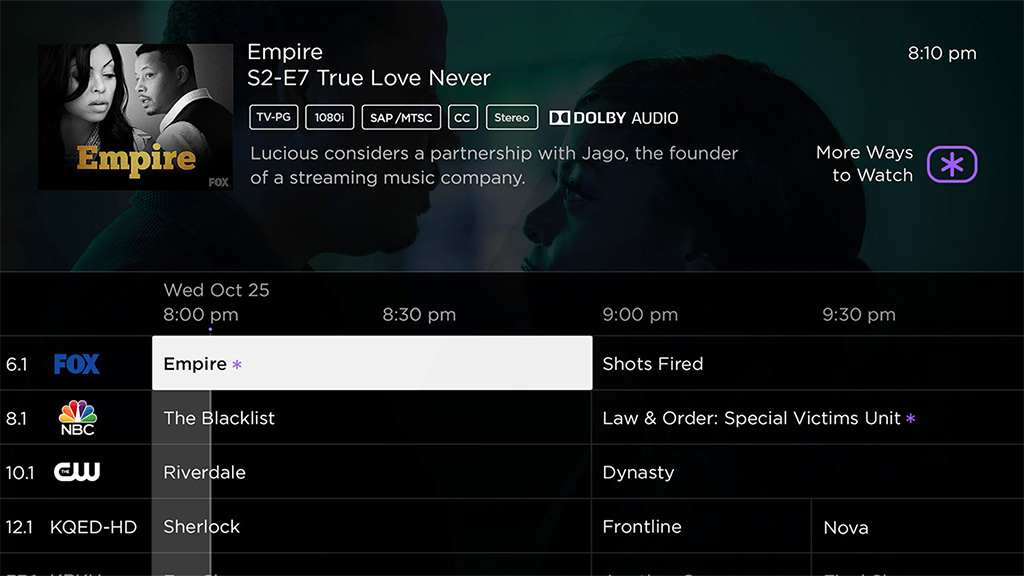 The new OS 8 release is rolling out to Roku players and will be available for Roku TV models beginning in November, and across all Rooku devices by the end of the year.
Roku is also improving its voice control, allowing users to switch inputs, tune to a local broadcast channel, or launch a streaming channel. Voice controls can be used with Roku remotes with a microphone button or through the free Roku app for iOS and Android devices.
Apparently, a use can say "Launch Hulu" and the television will turn on and open the Hulu streaming channel. Or if they say "tune to ABC" the television will turn on and tune to the local ABC station if an antenna is connected to the Roku TV.
Voice search now includes natural language, so that users can say things like "show me movies with Tom Hanks". Such functionality has long been demonstrated by companies like TiVo and is available on some other platforms, but coming to relatively low-cost Roku boxes it takes on pay-television services at their own game.
Interestingly, Roku is also offering single sign-on for television everywhere services, offered by pay-television providers in the United States. It will initially be launched with Dish, Cox, AT&T and "hundreds of other providers". No mention of Comcast, but it says more providers are expected to be added.
That is relevant because Roku boxes are often characterised as products adopted by so-called 'cord cutters' although of course they are still dependent upon a broadband connection. However, 'TV Everywhere' services are supposedly only available to authenticated pay-television customers.
The company announced five new streaming players, starting at just $29.99 for an improved Roku Express model, claimed to be five times more powerful than its predecessor. There is a new Roku Streaming Stick that is $49.99 for the high-definition version and $69.99 for the 4K capable Streaming Stick+. The Roku Ultra now has a lower price of $99.99.
Roku is also built-in to some televisions, from TCL, Hisense, Hitachi, Sharp, Insignai and RCA, ranging from budget models to large 4K screens. The company now says it aspires to power every television in the world. A bold claim, for a public company, even one with 15 million active accounts.