YouView in United Kingdom, is planning to support voice control through Amazon Alexa. YouView will be one of the first partners worldwide to work with the new Alexa video skill application programming interface to provide hands-free television remote control.

YouView says the voice-controlled experience could ultimately be available to all 2.4 million connected YouView set-top boxes, including those provided by BT and TalkTalk, as well as any devices bought by retail customers. That is assuming that they have an Amazon Echo, Echo Dot or other Alexa-enabled device.
They will then need to enable Alexa on YouView, enable YouView through the Alexa app on a mobile, and then link the two.
Users will then simply be able to say "Alexa, play EastEnders" or "Alexa, watch Coronation Street" to view their favourite serial on YouView.
Fabrice Rousseau of Amazon said, "Voice control of TV will make customers' lives easier — it's a natural way to find the content you want, and will reduce the time you spend looking for the remote or finding the right channel. Just ask Alexa, and she'll take care of it for you."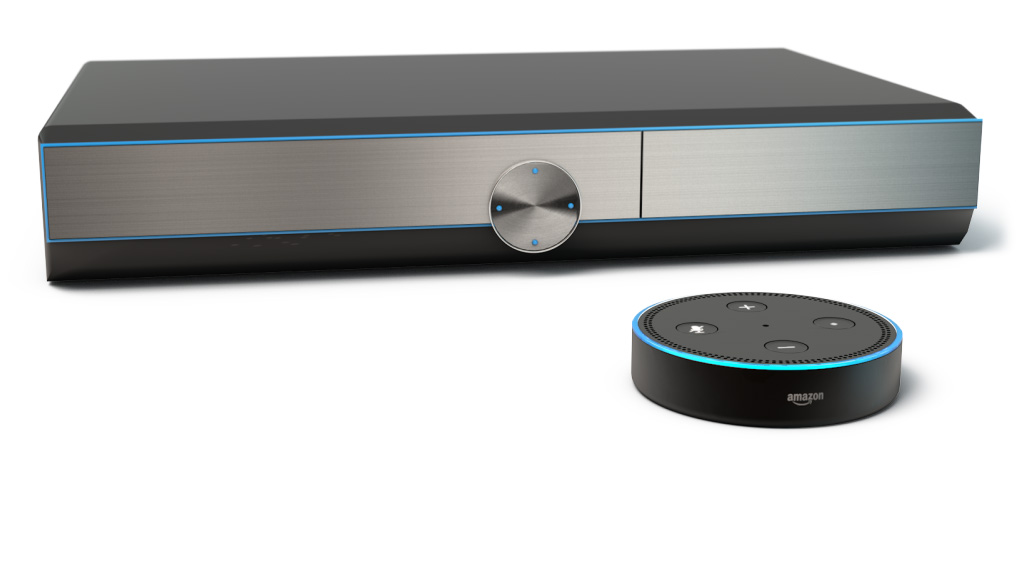 The Alexa video skill application programming interface available from Amazon. It offers capabilities for changing channels, playing programmes, playback controls, and search.
DISH Network in the United States was the first pay-television provider to enable subscribers to control their viewing through Amazon Alexa voice control.