Australian telecommunications provider Telstra is to acquire online video company Ooyala, paying a further US$270 million in addition to its previous investment of $60 million. Ooyala is forecasting sales of $US65 million in 2014, according to Telstra, which puts the valuation at around five times revenue. It's a big deal for Ooyala but more of a strategic investment for Telstra, which announced an annual profit of AU$4.3 billion on revenues of $26.3 billion.

Ooyala will retain its name but become a subsidiary of Telstra, operating as an independent business based in new offices in Mountain View, California.
The company was co-founded in 2007 by Sean Knapp with Bismark and Belsasar Lepe. The company raised over $120 million in all, about half of it from Telstra Ventures, which is taking its total investment to $330 million to acquire Ooyala.
"Our strategy for leadership in this market is now backed by Telstra's full-throttle commitment to establishing an independent, world-leader in cloud-based personalized TV and video technology," wrote Jay Fulcher, who will remain as chief executive.
"Our shared vision is one of a seamlessly converged broadcast and broadband television landscape. It's the future that every broadcaster, media company and operator around the world is moving toward."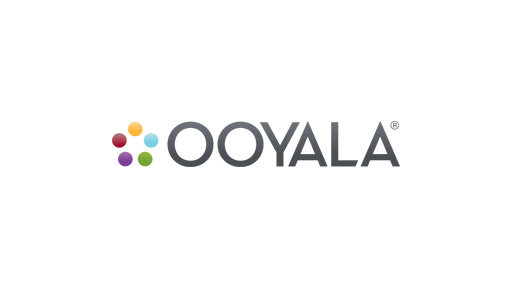 David Thodey, the chief executive of Telstra, said there was the opportunity to create a global company to deliver platforms and services on which the next generation of TV and video will be built.
"Telstra's global customer relationships, our established presence in Asia and proven integration capabilities, combined with our expertise in online video and investment in Foxtel provide us a unique opportunity to succeed in this growth market," he said.
Telstra has a 50% stake in the Foxtel pay television business in Australia, which has around 2.6 million subscribers. Telstra also offers its own T-Box platform, in around 760,000 homes, of which 185,000 take a version of Foxtel.
The relatively low penetration of pay television services is partly due to the strength of free-to-air television in Australia, a country of around 8.3 million homes.
Telstra received total annual revenues of AU$759 million from consumer media, of which $699 million was from pay television. The Foxtel joint venture with News Corp had total annual revenues of AU$3.1 billion.
Telstra is not the only telco to have acquired an online video platform. Comcast owns thePlatform, which previously provided services for Telstra. Founded in 2000, thePlatform was acquired by Comcast in 2006 for a reported $80 million. It continues to operate as an independent business, based in Seattle.
Verizon, which picked up the remains of OnCue from Intel, recently announced a strategic partnership with thePlatform, despite the Comcast connection.
Ooyala competes with other players, like Brightcove, which has projected annual earnings of around $120 million. Its value has fallen since it went public in February 2012 and now has a market capitalization of around $200 million.
Kaltura, another online video player, with an open source offering, has raised around $100 million in funding. It acquired Tvinci in May to boost its multiscreen capabilities.
The chief executive of Ooyala believes "The market for the technologies and services we provide will be worth tens of billions in the next few years."
So far that has yet to materialize but competing in this market will require substantial scale.
Major multinationals like Cisco and Ericsson are also aiming to provide multiscreen services for media and telecommunications companies.
Meanwhile, the online video market is still being defined by companies like Google, although others like Microsoft and Adobe have been losing traction as the market has begun to adopt open standards.
The acquisition of Ooyala will provide Telstra and by extension Foxtel with a leading online video platform and offer Ooyala the opportunity to grow. It looks like a good deal for Ooyala, provided they can be left to their own devices.
www.ooyala.com
www.telstra.com.au
www.foxtel.com.au
theplatform.com
www.brightcove.com
www.kaltura.com