YouView, the hybrid broadband and broadcast television service launched with a massive marketing campaign in the United Kingdom, has yet to register its trade name for key classes of produce and service. The High Court has upheld a ruling that "youview" is confusingly similar to an earlier trade mark "Your View" held by Total Ltd, a telecommunications company based on Cheltenham High Street, in Gloucestershire. As a result, YouView TV Limited has yet to secure the brand name it seeks to licence as a key property of its proprietary platform.
Total Ltd applied on 18 June 2009 to register "YOUR VIEW" as a trade mark for database services, being the trading name of its online customer portal. The trade mark was registered on 20 November 2009.
YouView TV Ltd applied on 1 April 2010 to register the name "youview" presented in various forms in lower case.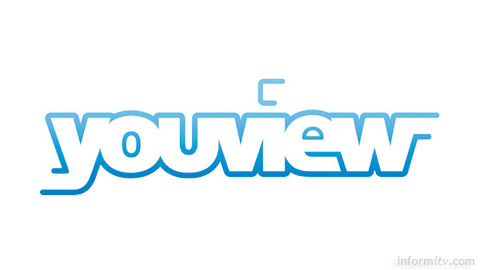 Total Ltd opposed the application and at a hearing on 30 May 2012 the Trade Marks Registry decided that the YouView name was "confusingly similar" to the Total trade mark in a range of goods and services.
YouView appealed but High Court judge Mr Justice Floyd said that original hearing officer had handled the case correctly. "I am unable to see any error of principle in her legal approach, or in the way in which she applied it to the comparison in this case," he said. "She reached a conclusion which she was entitled to reach." He dismissed the appeal and as a result the earlier decision of the Trade Marks Registry stands.
Paul Gordon, a partner at law firm Willans, which represented Total, welcomed the ruling. "The Your View trade mark has been registered since 20 November 2009, a fact that YouView were fully aware of when attempting to register YouView," he said. "Our client has done the right thing in defending a brand that is pivotal to their business and is legally theirs."
"YourView is a key differentiator for us and is a significant part of our business and future growth strategy, so it was absolutely critical that we defended the trade mark that was granted to us in 2009," said Stuart Baikie, the managing director of Total Ltd. "Our opposition to the youview trade mark has been now been fully vindicated."
"We have placed significant resource and investment into integrating all new and existing systems under the global YourView umbrella," he said. "It is the root of our service evolution and development roadmap, so therefore critical to our growing business."
In the light of the High Court decision, YouView could risk a possible injunction and claim for damages by continuing to use the name. A number of reports have suggested that YouView may have to change its name as a result. This seems highly unlikely in practice. A commercial settlement seems more probable, assuming that YouView is otherwise unable to register the trade mark.
Either way, it could be costly for the YouView consortium, which recently embarked on a multimillion-pound marketing campaign.
"YouView has no intention of changing its name," said a YouView representative. "This matter is complex and subject to a number of on-going legal actions and will be settled in the courts."
Nevertheless, it seems rather careless that YouView should have launched such a high-profile service without securing all the relevant trade marks.
When the name of the prospective service, previously codenamed Canvas, was first announced as YouView in September 2010 there were some suggestions that it could be confused with YouTube, although the consortium said it was not aware of any objection from the Google-owned company, which also appeared to play down the possibility.
In any case, any possible confusion between YouTube, which is already a globally recognised brand, and YouView may actually be more damaging to the latter.
Of the two notices of opposition filed on 16 September 2010, the day the consortium officially launched the brand, it seems that at least one was from Total Ltd. Founded in 1998 as Total Telecommunications Limited, the company rebranded as Total Ltd ten years later, by which time the business to business telecommunications company had an annual turnover of £10 million.
Whether there is a real danger of consumer confusion between "youview", "YouView" and "Your View" may be open to question but the High Court has decided in favour of the original registrant.
No doubt YouView would have taken similar action to preserve its name had the situation been reversed.
Interestingly, the small print in the YouView manual provided by BT claims, among other things: "YouView and the YouView logo are registered trade marks of YouView TV Limited and are used under licence."
The terms and conditions on the YouView web site also state: "YouView reserves all of its other rights in YouView Content, YouView.com and its name, logo other trade marks."
Notably, however, YouView does not appear to use the registered trade mark symbol in conjunction with the name.
It seems that YouView TV Ltd also applied for a trade mark for "YouView+" on 24 August 2011. This, together with the word "youview", has been registered for two classes of goods and services, relating to printed materials and the provision of audiovisual entertainment, but crucially remain opposed in classes relating to telecommunications and broadcasting.
The "youview" logo design, consisting of the text in lower case, does appear to have a trade mark registration, dating from 1 August 2012. The company, YouView TV Limited, appears uncertain whether to style its name in lowercase, as in the logo, or with initial capitals which it generally uses in text.
The importance of the YouView trade mark extends beyond the usual function of enabling a company to use and protect its brand name. The consortium had proposed to licence its trade mark as a means of protecting its proprietary user interface.
One of the core objectives of the consortium is stated as "Licensing and promoting a YouView trade mark that promotes a quality viewing experience". So far, the ability for the consortium to licence such a trade mark may be legally limited.
Meanwhile, TalkTalk, one of the shareholders in the YouView consortium, says that it has installed the television service for around 30,000 customers and is growing this according to plan at rate of a thousand a day. If it keeps that up, and BT does similarly, YouView could be in 1.5 million homes within two years, which is around twice what BT Vision has so far managed to achieve — assuming that the consortium partners can reach a suitable settlement on the use of the YouView trade mark.