The co-founders of Sling Media and three more of the executive team are leaving the company that created the placeshifting Slingbox, just over a year after EchoStar acquired it in a deal valued at $380 million. The surprise development comes after a number of new product announcements, including integration in the latest EchoStar digital video recorder.
Chief executive Blake Krikorian and his brother Jason are leaving the company they co-founded in 2004. Jason Hirschhorn, who joined from MTV to run the entertainment division, is also leaving, together with Ben White, the chief creative officer and Gregg Wilkes who headed up sales. Chief operating officer John Gilmore will continue to run the operation.
EchoStar announced its acquisition of Sling Media in September 2007. The deal was valued at $380 million in cash and share options. In the first nine months of that year Sling Media made a loss of $32.8 million on $23.2 million in sales. EchoStar has not separately reported results for the operation since its acquisition.
The sudden departures follow a number of product announcements at Macworld and the Consumer Electronics Show. They included an application for the Apple iPhone and a Dish digital video recorder with built-in Slingbox features.
At Macworld they demonstrated an early version of a SlingPlayer Mobile for the Apple iPhone and iPod Touch. It will give users remote access to their Slingbox and their home television experience.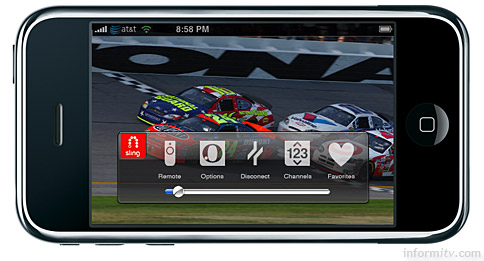 At the Consumer Electronics Show they also introduced their web-based SlingGuide, to enable users to find, watch and record programmes from any PC, Mac or compatible mobile phone.
EchoStar also announced a 'SlingLoaded' high-definition digital video recorder, incorporating the Sling Media placeshifting technology.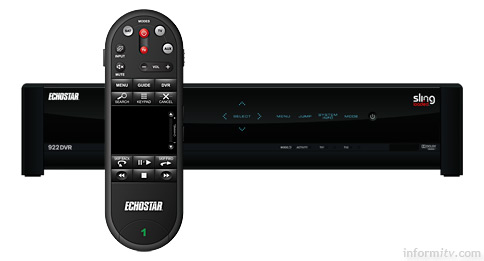 With a one terabyte hard drive and support for external storage, the EchoStar 922 also has an innovative touchpad remote control using cursor navigation.
Described as "one of the most powerful set-top boxes ever made," it will be available for Dish Network customers in the spring. EchoStar will also trial a Tru2way SlingLoaded box for the cable industry.
Charilie Ergen, who heads Dish Network, said it was "a groundbreaking set top box that offers consumers the true experience of TV everywhere." By integrating Slingbox technology he said it provided Dish Network subscribers with more ways to view their television programming.
The departure of the senior team from Slingbox is unusual, although it appears the announcement was timed to avoid distracting from the recent product launches.
In just a few years, Sling Media introduced the concept of placeshifting to complement timeshifting, allowing users of the then revolutionary Slingbox to access their home television experience remotely.
With exemplary execution they rapidly launched a range of products but the promise seemed greater than the reality, with the average customer experience often limited by the upstream speed of their home broadband connection. Meanwhile, an increasing range of programming is being made available directly over the internet.
The acquisition by EchoStar, an early investor in the start up company, brought backing and credibility to the venture. It also offered some protection from possible legal challenge to the use of the technology to extend fair use outside the home.
However, it also meant that Blake Krikorian and his brother were running a corporate subsidiary rather than masters of their own company. The question now is whether without their entrepreneurial leadership Sling Media will succeed as a standalone proposition or primarily become a differentiator for EchoStar and an added-value extra for Dish Network subscribers.