Hulu, the online video service backed by NBC and News Corp, has officially launched. It provides a large selection of television shows, movies and video clips from more than 50 broadcast and cable networks, movie studios and online brands, with full-length episodes from more than 250 television series.
"Today, Hulu is crossing a milestone in its mission to help people find and enjoy the world's premium content, when, where and how they want it," said Jason Kilar, chief executive officer of Hulu. "With full-length episodes of current and archived television shows, feature films, sports and news, we believe the Hulu service is a step forward in giving consumers entertainment on their terms."
Hulu says it is aiming to provide an exceptional online viewing experience. It allows viewing in the web page, full screen or in a pop-out window.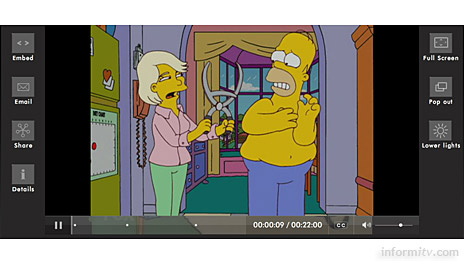 The video data rate is between 480Kbps and 700Kbps. Some material is available in higher 480 line resolution 1,000Kbps streams using the H.264 video compression compatibility of the latest version of Adobe Flash.
Initial reactions have been positive. Hulu seems to have done a much better job than other similar services in presenting its material. It has the advantage of access to large libraries of programming, although for rights reasons the majority of the material is only currently viewable within the United States.
Hulu was founded in March 2007 by NBC Universal and News Corp and is operated independently by a dedicated management team with offices in Los Angeles, New York, and Beijing.
Hulu.com has been in trials since October 2007, when Hulu closed a $100 million investment from private equity firm Providence Equity Partners.
Over five million viewers have watched videos in the past month via Hulu.com or its partner sites.