An innovative drama from Australia won best format for interactive mobile television in the MIPCOM Mobile TV Awards in Cannes, showing that smaller production companies can complete with the majors when it comes to mobile video concepts.
Forget the Rules claims to be the first interactive comedy drama series in the world available on mobile, broadband and television. Regular readers of informitv may recall that it was created as a result of a Digital Media Conference in Melbourne and developed through the X|Media|Lab in Australia with the support from the Film Victoria Digital Media Fund.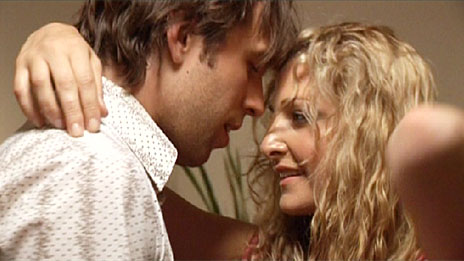 "It was great to see small independent producers from all corners of the world being nominated alongside major players&nbsp– and to see the small guys win," executive producer Jim Shomos told informitv. "It's obvious from the nominations and the other projects that were screened but just missed out, that mobile is attracting some really creative people and projects," he said. "The quality and diversity is fantastic."
However, Jim expressed concern at the general focus from telcos on technology and terminology and an apparent unwillingness to contribute to the funding of original content. In contrast he noted an obvious commitment to mobile programming from television producers, broadcasters and distributors.
Global Dilemma, the production company behind Forget the Rules, is now seeking international distribution deals for the format.
In other awards, ITN received recognition for On This Day in History. The Japanese broadcaster NHK received the award for the best made-for-mobile TV channel.
The award for best mobile format for user-generated content went to the See Me TV service from 3 Mobile. Soccer Addicts from Italy received a special award for innovation.
The winners, chosen by an international grand jury from a total of 23 nominated projects with nearly 300 entries from over 30 countries, received their awards at a ceremony in Cannes as part of the MIPCOM international programming market. The awards were sponsored by Orange, Ericsson and the Korean Broadcasting Commission.
"Mobile TV represents a growing opportunity for the audiovisual content industry," said Paul Johnson, of Reed MIDEM, organisers of the convention. "By creating and hosting the Mobile TV Awards at MIPCOM we aim to play an active role in promoting the development of made-for-mobile content and facilitating commercial transactions on a global level for both TV and film."
The six winners of the MIPCOM Mobile TV Awards 2006 were:
Best original made-for-mobile film or video content
Jokes, Green Paddy Animation Studio (Taiwan)
Best repurposed content from existing film or TV property
On This Day in History, ITN ON (UK)
Best made-for-mobile TV channel
NHK Mobile-G Channel, NHK (Japan)
Best format for interactive mobile TV
Forget the Rules, Global Dilemma Pty Ltd. (Australia)
Best mobile format for user-generated content
3 Mobile's See Me TV service, 3 Mobile (UK)
Orange grand prize for innovation
Soccer Addicts, Buongiorno (Italy)