The BBC will provide an interactive challenge for digital viewers that press the red button following its Doctor Who special 'The Christmas Invasion' on Christmas Day.
Starring David Tennant as the tenth Time Lord, Attack of the Graske is a pioneering mix of live action, special effects and individual tasks set for the viewer.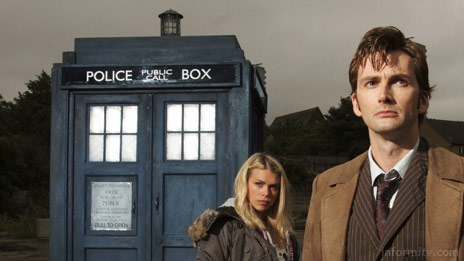 "Attack of the Graske gives the viewer the unique opportunity to immerse themselves fully in the world of Doctor Who," said producer Sophie Fante. "We aimed to make the challenge with the same scope and feel of the main series."
Using the arrow keys on their digital remote control, viewers will be tested on observation, dexterity, memory and bravery as the story unfolds across time and space.
The interactive element was produced by BBC New Media BBC Wales as part of the TV Plus initiative to integrate interactive television services with programming.