The ITV network in the UK is using Emuse Modelstream software to deliver synchronous enhanced television applications.
The Great British Spelling Test is the first in a series of shows that will feature interactivity developed and delivered using Modelstream.
Although, ITV has successfully used Modelstream in the past, this marks their first deployment of Modelstream Broadcast, and the first time that ITV has broadcast a television show with synchronized interactivity triggered live from the studio.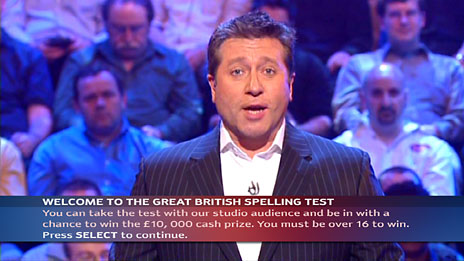 It's unfortunate that not all the interactive overlays seem to have passed the spelling test.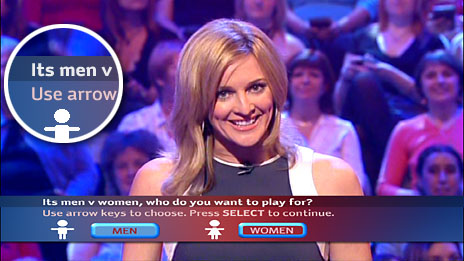 Fortunately, the templates can easily be updated, so that they can be re-used across the rest of the Great British series with minimal re-work.
Emuse is one of the companies on an exclusive roster to provide interactive services to the independent television network.
Emuse chief executive Patrick Rainsford said "The interactive industry has showed steady growth and as a result we are actively working with many key players and in final negotiations with several more."
Come And Have a Go…
Emuse Modelstream has also been adopted for the international roll-out of the Come And Have a Go… format. According to Miriam Segal of production company Tailor-Made, "It enables us to communicate our ideas to potential partners whilst also helping to rapidly localise the interactive element of our format."
Meanwhile, Teletext is using Modelstream software to assist in the planning and development of their digital text services. It will be used to review and validate proposed changes to existing services and to prototype and demonstrate new services.